Advocates for Oral Health: Editorial Community
Preventive oral health practice is at the core of an Advocate's professional beliefs. The community's aim is to support and encourage young oral health professionals by sharing insight-led articles across social network channels including Twitter, LinkedIn, Facebook and Instagram.
The Community's Aims and Current Members
The Advocates for Oral Health Community (AOHC) is a group of dental and oral health professionals who have a passion for preventive oral health practice. The AOHC aims to support and encourage the next generation of dental professionals through the sharing of their knowledge and experience on a range of relevant and topical issues based on their experience in the profession. Members of the community publish relevant and interesting oral health content, enabling peer to peer engagement and promoting ongoing collaboration within the dental profession.
Who are the current Colgate Advocates?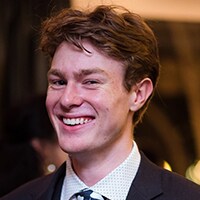 Haydyn Bathurst is a third-year student in the Bachelor of Dental Science at Charles Sturt University, Orange campus who hails from the Shoalhaven on the South Coast of NSW. As the Class Representative he is passionate about helping others and continuing to learn more in the ever-expanding pool that is dental science. Haydyn joins the Colgate Advocates for Oral Health: Editorial Community and hopes to use this platform to connect and engage with colleagues and peers across the broad field of dentistry.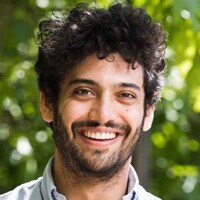 William 'CJ' Carlson-Jones is an Oral Health Therapist currently working part-time in private practice across rural South Australia and at the Adelaide Dental School providing clinical tutoring with the University of Adelaide. Completing his Bachelor of Oral Health and Graduate Certificate in Oral Health Science both from the University of Adelaide, CJ has recently completed a Master of Business Administration with aspirations to facilitate accessible, high quality dental care for all Australians. He is the Director of Finance & Acting Vice-President for the Australian Dental & Oral Health Therapists' Association (ADOHTA) and is a strong advocate for a team approach to dental care. He is a founding representative on the Colgate Advocates for Oral Health: Editorial Community.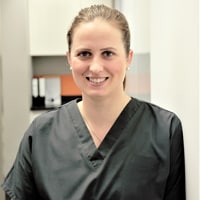 Dr Mikaela Chinotti, BDS, MPH, graduated as part of the James Cook University inaugural dentistry cohort. She has previously worked in rural and regional government, private and health fund owned practices in North Queensland. Her passion lies in minimal intervention dentistry, health promotion and health education. Now in Sydney, Mikaela works as the Australian Dental Association (ADA) Oral Health Promoter and part time as a general dentist. Mikaela is a founding member of the Colgate Advocates for Oral Health: Editorial Community. She became a member because of her interest in helping and collaborating with fellow dental colleagues and hopes to contribute useful information for young dentists as they start and continue through their careers.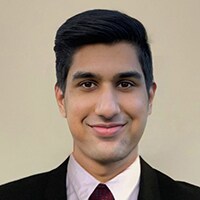 Zohair Kazmi is a recently graduated Oral Health Therapist from the University of Sydney. Alongside working full-time at a Canberra private practise, he is also currently studying a Masters in Public Health as a Harvey Sutton Scholar. Zohair's passions lie in the intersection between public dental health, health policy and in achieving equitable healthcare, which were exemplified in his selection as Australia's youth delegate to the 2020 World Health Assembly in Geneva. Having previously worked as undergraduate researcher at the Institute of Dental Research and in founding Saath Youth (a youth led not-for-profit), he aims to motivate budding clinicians to develop into professionally adept, globally conscious health practitioners. Zohair is a member of the Colgate Advocates for Oral Health Editorial Community and hopes to use this platform to share his passions with peers and colleagues.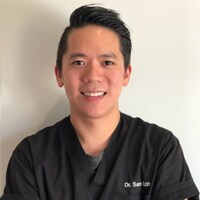 Dr Sam Koh is a general dentist in private practice, with special interests in Cosmetic Dentistry and Orthodontics. Dr Koh has been awarded with prestigious fellowships from the International Academy of DentoFacial Esthetics in New York, the Pierre Fauchard Academy in London, as well as a fellowship in Orthodontics. He is the co-founder of the Young Dentist Hub, and a speaker/Key Opinion Leader for several dental companies. Sam is a founding member of the Colgate Advocates for Oral Health: Editorial Community. He became a member because of his passion for promoting good oral health and his love of educating other clinicians, and hopes to be able to further express this passion to his fellow colleagues via this advocacy group.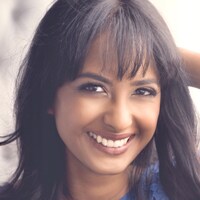 Christine Murthi is an Oral Health Therapist. Prior to this she obtained qualifications in pharmacology and secondary teaching from University of Auckland. She has teaching/tutoring experience spanning more than ten years. Through this teaching experience combined with her diverse cultural background she has developed a passion for connecting with the community and students. Recently she joined Auckland University of Technology as a clinical educator and supports second and third year Oral Health students with practising clinical skills. She is also currently working on her Masters in Health Science qualification. As a member of the Colgate Advocates for Oral Health: Editorial Community, her contributions to the dental community aim to highlight the importance of preventative care and strengthening this with oral health education.
Dr Kaejenn Tchia is a recent graduate working in a corporate private practice in Darwin, Northern Territory. He is the current Treasurer of the Australian Dental Association NT Branch Inc. In 2020, he was an inaugural member of the Bupa Dental Corporation Clinical Advisory Panel, helping guide strategic direction and providing input towards clinician development within the network of practices. He is passionate about helping and collaborating with fellow dental colleagues, recently embarking on a new journey to help recent graduates eliminate burnout through a 6-step B.E.L.I.E.F System through his motivational coaching platform, The Limitless Dentist. Kaejenn is a member of the Colgate Advocates for Oral Health Editorial Community and hopes to use this platform to raise awareness of the importance of mental health in dentistry and provide mindset tools, which can help his colleagues unlock their next level of growth and success.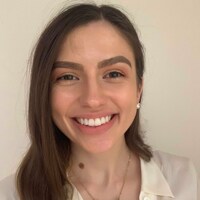 Emma Turner, a founding member of the Colgate Advocates for Oral Health: Editorial Community, completed her Doctor of Dental Medicine at the University of Western Australia as the Australian Dental Graduate of the Year 2020. She is passionate about contributing to the future of oral health through dental education, community engagement and research. She hopes to share her insights to encourage members of the dental profession to reflect on opportunities for personal and professional growth to benefit our patients and the wider community.
This article discusses hygiene for dentures, sports mouthguards, occlusal splints, and essix trays, as well as restorations with a focus on powered toothbrushes.

Read more

»

Preventing dental decay and acid wear is not just about simply brushing and flossing well. It can be highly influenced by what food and drink our patients consume as part of their daily diet. Part of our role as dental professionals is to educate our patients on oral health, and this should include how we can limit harm to their teeth by helping to modify their dietary habits. In this short article, we will discuss how some of these habits can impact our patients' caries and dental erosion risk, and also explore some easy diet modifications to limit their dental harm.

Read more

»

Preventing dental decay and acid wear is not just about simply brushing and flossing well. It can be highly influenced by what food and drink our patients consume as part of their daily diet. Part of our role as dental professionals is to educate our patients on oral health, and this should include how we can limit harm to their teeth by helping to modify their dietary habits. In this short article, we will discuss how some of these habits can impact our patients' caries and dental erosion risk, and also explore some easy diet modifications to limit their dental harm.

Read more

»

Fluoride is the cornerstone of caries prevention with numerous methods of application including that applied by professionals, along with toothpastes, mouthwash, water fluoridation and once upon a time supplements in the form of tablets or drops. With all these sources of fluoride and different methods of application for at home and professional use, what methods should be used?

Read more

»

As dental professionals, when we consider the components that make up an individual's dental health and hygiene, we first think of the teeth and gums. However what is possibly the most important component to the function and health of the oral cavity is saliva. Saliva is the key to some of the critical functions of the mouth including taste sensation, digestion and providing a supportive, mineral and nutrient-rich environment to maintain the teeth, gums and oral microbiome. Below are the Top 5 Tips for maintaining healthy saliva.

Read more

»

"What toothpaste should I use?" is a common question posed to dental practitioners. Find here tips to understand ingredients and recommend toothpastes to patients based on their oral health and lifestyle needs.

Read more

»

Having finally secured that coveted first job, the reality of life after dental school slowly sets in. New to a land without tutors casting a watchful eye over our shoulders, imposter syndrome is rife. While setting forth empowered with four or five years of dental knowledge, the reality of stepping into practicing life is that we frequently encounter difficult situations that make us feel out of our depth. In this article, Emma touches on her experiences and learnings as a graduate dentist.

Read more

»

As dental professionals, there are numerous ways that we can practice a high level of social responsibility and advocate for better community oral health outcomes. Read on to learn of the strategic areas to focus upon when looking to improve one's social responsibility.

Read more

»

Patients with special needs are classified as all individuals who present physical, sensory, mental, developmental, medical or cognitive limitations, and who require special consideration when receiving dental treatment. The scope is broad considering the multitude of cases that may fit under these categories. These conditions necessitate special dental treatment plans, medical management and use of specialised programs or services to prevent or treat oral health problems.

Read more

»

Teeth whitening in my opinion, should be a treatment option discussed with almost every single one of our patients. It is a non-invasive treatment, and should feature in a majority of our treatment plans for patients. With so many whitening options available, I can imagine how confusing it might be for practitioners to be able to recommend them to patients, so let's summarise them all here and discuss each of their pros and cons, and how I approach this with my patients.

Read more

»

As dental professionals one of the most common demographic of patients we manage and treat are those with dental anxiety. Especially early in the career, it can be quite challenging managing their anxiety to allow you to safely and effectively provide the necessary dental treatment and care they require. Within this group of patients, a subset suffer from poor oral health, only visiting the dentist when there is a severe toothache.

Read more

»

Conveying information to obtain informed consent can be complicated when trying to consider all relevant factors. Read on for a concise summary of the key components to consider.

Read more

»

We know that oral health is associated with diet in many ways, and we can track this back to ancient times. Dental palaeopathology or the study of ancient teeth, reinforces for us, as oral health professionals, the importance of addressing dietary habits and behaviors with our patients.

Read more

»

Having recently begun work as a graduate dentist, my first few months were defined by an incredibly steep learning curve. While I readily embrace the clinical feedback imparted by my mentors, being more assertive is advice that I have always struggled to take.

Read more

»

Taking the time to understand and work through the unique barriers to performing at-home oral hygiene and accessing professional care is a core responsibility of our profession that can elicit satisfying changes in our patients' behaviour and oral health.

Read more

»

As dental practitioners, we frequently get asked many questions regarding tooth whitening. With a plethora of information, trends, and options out there on the market, we need to stay on top of it all to be able to provide our patients with the best-available, up-to-date advice regarding how they can both achieve, and maintain a healthy white smile. In this article, Dr Sam Koh dives into the world of tooth whitening and provides clinicians a summary of both how teeth discolour and whiten, as well as some simple tips to dental professionals about how they can best educate their patients on how to achieve and maintain a bright white smile.

Read more

»

Entering the workforce is an exciting time but when going to job interviews it is important to not only consider whether you are right for the dental clinic but whether the dental clinic is right for you. A large part of this is workplace culture which has the potential to make or break a career where you may come to no longer enjoy your profession or become burnt out.

Read more

»

Childhood caries and its sequelae are leading causes of preventable hospital admissions and can cause significant distress to children and their families. As the confronting reality is that we frequently see children presenting with severe pain and facial swellings in our emergency department, I was invited by Colgate to delve into my experience as a hospital dentist and to reflect on what we could be doing better as a profession to prevent and manage such cases by working alongside parents and caregivers.

Read more

»

The Dutch philosopher Desiderius Erasmus Roterodamus from the 1500's once said, 'prevention is better than cure'. This famous phrase still resonates with us today into the 21st century and it is particularly relevant to oral disease prevention. According to the most recent Child and Adult Australian National Oral Health Surveys, about 1 in 4 children aged 5-10 years old have untreated dental caries in the deciduous teeth, and about 1 in 3 adults have untreated dental caries and moderate-severe periodontitis.

Read more

»

Social determinants of health can greatly impact individual health. For rural and remote Australians, geographic location can impact both oral health status and the ability to access oral health care. Working in such locations can be difficult, but a satisfying career choice.

Read more

»

Feeling stuck in your career as a dental practitioner? Read on to find out some extended career pathways for all dental professionals beyond the provision of clinical care.

Read more

»

This article aims to provide insight on the importance of mentoring, proactively searching for mentors that suit specific needs and taking responsibility for learning.

Read more

»

This article touches on the (very large) topic of decision-making in dentistry when it comes to recommending treatments and recognizing your limits as a clinician to prevent adverse situations as well as considering clinical guidelines and the ethical delivery of health care.

Read more

»

Becoming a better you - Taking the next step in your dental professional development and reaching your goals

Read more

»

Oral health not only refers to the absence of dental diseases but its contribution to general well-being and quality of life, which is more difficult to achieve with age. Learning about the characteristics of the elderly population can give helpful insights on oral health care for the elderly. Treating the elderly population poses many challenges for oral health professionals especially when implementing preventative strategies. Clinicians have to consider deterioration of physical and mental health, medical condition(s) or polypharmacy when managing this cohort. This unique group of vulnerable individuals become the main consumers of primary health care services and are a high-risk group for dental diseases. Modifying approaches to oral health care is important in providing a more patient-centred care plan.

Read more

»

Comprehensive treatment planning can be challenging when considering complex patient needs. The phases of care framework can be used by dental practitioners to formulate a methodical and patient-centered treatment plan.

Read more

»

Following the implementation of restrictions on the provision of dental treatment by Australian and global regulatory bodies in the face of COVID-19, Emma Turner reflects on the present and future implications of the pandemic on clinical practice, oral care and dental education.

Read more

»

Motivational Interviewing is an effective patient-centred, collaborative method for achieving positive behavioural change and improving oral health outcomes. MI is a brief intervention but can enhance the patient-clinician relationship. It requires reflective listening, affirmation, and recognising their reasons to change. This article focuses on some key techniques of MI.

Read more

»

Dental care, both at home and in the clinic can be seen to produce significant levels of single use waste. Read on to learn about a range of strategies dental professionals can implement to decrease the level of landfill associated with oral health care.

Read more

»

This article describes three key strategies to improve positive experiences of new patients visiting the dental office.

Read more

»

Prioritising your mental health when working in the dental profession.

Read more

»

There are many definitions for sustainability, however, the basic concept is to meet the needs of the present, without compromising the ability of future generations to meet their needs

Read more

»

Learn about some of the more common and current oral health fads and trends, as Dr Sam Koh discusses how he approaches communicating these with his patients and the potential impact on their oral health.

Read more

»

Communication in dentistry has always been a challenge, even for the most experienced of dentists. For those who have just entered the world of dentistry as new graduates, the idea of effective communication can be overwhelming. Fear not, here are 10 tips from those who have survived this transition period from student to dentist.

Read more

»

Today, more than ever our patients are armed with significant access to health information from a range of sources. So how do we as health professionals, help our patients navigate the health information and health claim space and separate fact from fiction?

Read more

»

As dental professionals, we are in a prime position to discuss nutrition with our patients and of course, the main topic that comes to mind is sugar!

Read more

»

Working in a rural environment is a thought often considered amongst new graduates. Many may recall a rural placement as part of their studies and reminisce about the good (or sometimes not so good) experience that they had. Rural dentistry introduces its own unique challenges; however, it also has many advantages.

Read more

»

Patient communication is constantly underrated and undervalued. However, the world we live in is constantly-changing, with the advent of new information sources such as alternative websites and social media. We need to therefore be at the forefront of information and stay on top of everything, steering our patients on the right path towards better dental health.

Read more

»

Oral health literacy and motivation to attend regular dental care is highly variable among people. As dental professionals, there are several steps covered in this article that can increase the chances of getting compliance from your patients.

Read more

»

Instilling optimal oral hygiene and lifestyle habits in schoolchildren is the goal of Emma Turner and her Australian Dental Students' Association colleagues. Here she explains how they're doing it and the response their programme is getting.

Read more

»

As a newly practicing dentist, patient retention may present as a challenging factor to face. Even with great clinical skills, retaining patients can be an issue. Dr Mikaela Chinotti suggests understanding patients' health literacy can help dental professionals retain them.

Read more

»

By working closely with other professionals and health providers, dental professionals can help to ensure they can deliver not only optimal oral health care to their patients, but a holistic approach to a patient's overall care.

Read more

»
Other Topics
Aged Care | Dental Professional Education | Colgate Professional