Oral Health Through Everyday Care

TOOTHBRUSHING TECHNIQUE
Always use a soft toothbrush
Use a fluoride toothpaste
Brush twice a day
Don't apply pressure – let your brush do the w
Place brush at 45 degree angle to the gum – use gentle circular motion at the gumline

Brush the outside surfaces and the inside surfaces of all the lower teeth

Brush the outside surfaces and the inside surfaces of all the upper teeth
For the chewing surfaces, use a firm back and forth motion and don't forget to clean your tongue
USE FLOSS TO CLEAN WHERE YOUR TOOTHBRUSH CAN'T REACH.
Take about 50cm of floss and wind the ends around the middle or index fingers
Grip the floss firmly with the index finger & thumb
Guide the floss between the teeth using a gentle sawing motion. Be careful not to snap the floss onto the gums
Gently scrape each tooth using an up and down motion but be careful not to snap the floss onto the gums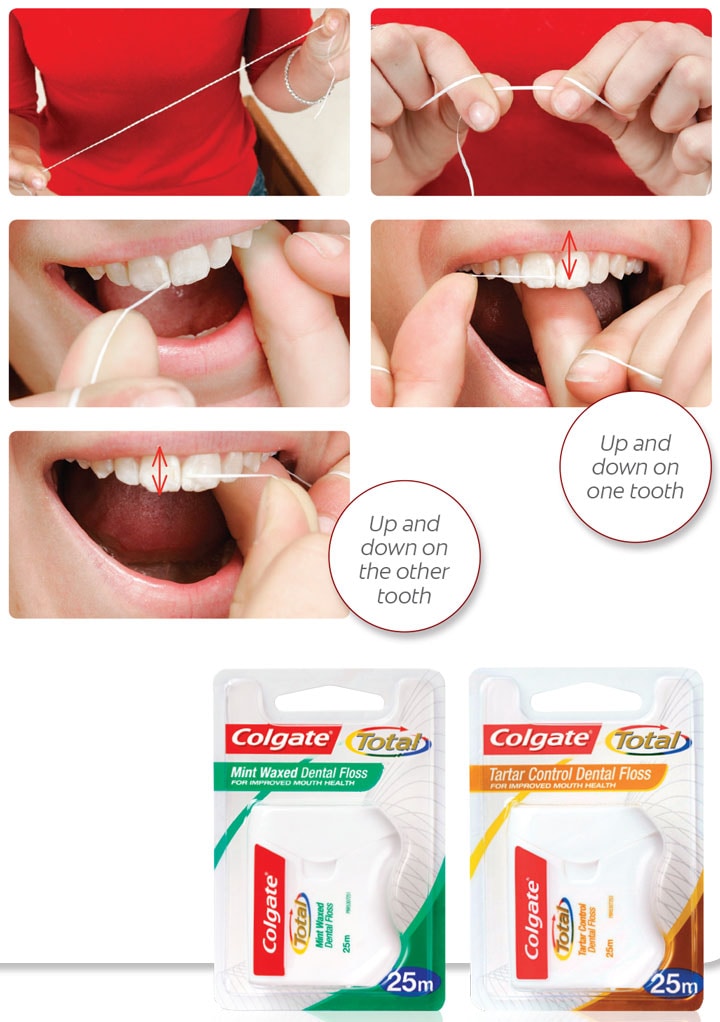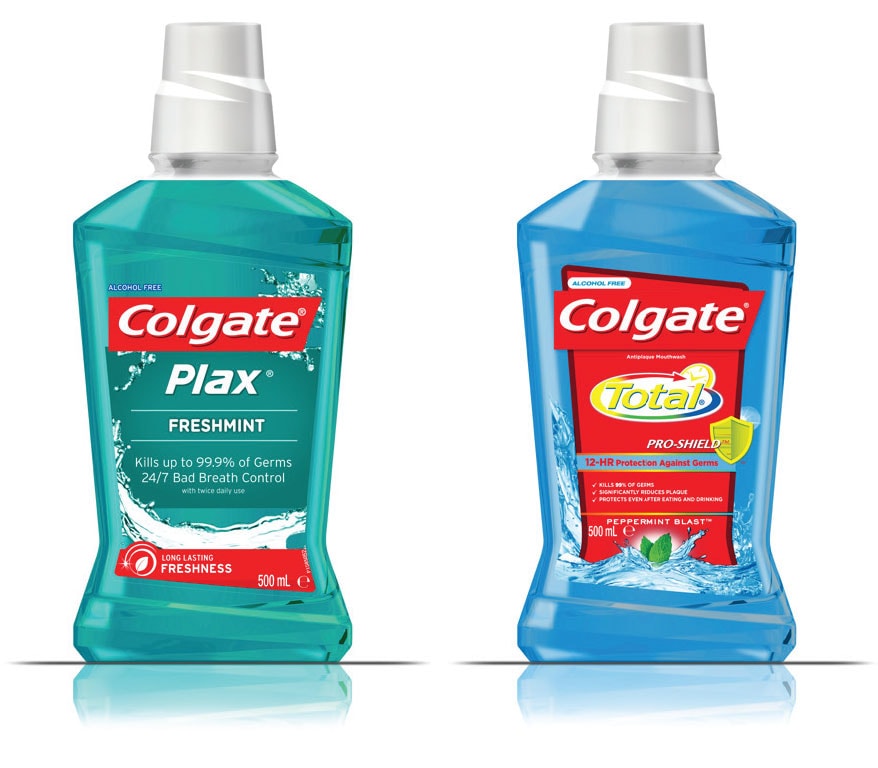 MOUTHWASH
Adding a mouthwash to your daily oral care routine can be another way to limit plaque build up, maintain healthy gums and freshen bad breath.
Swish about half a capful of mouthwash around in your mouth for 30 seconds, and avoid eating and drinking for about 30 minutes afterwards.
'TOOTH FRIENDLY' FOOD AND DRINKS
Enjoy a wide variety of nutritious foods
Enjoy healthy snacks such as dairy products, unsalted popcorn, fruits and vegetables in place of sugary or sticky snacks and sweets
Limit intake of acidic drinks such as soft drinks, sports drinks, fruit juices, cordials and don't sip on them for too long
Drink water!
For more oral health information visit the Oral and Dental Health Resource Centre at colgate.com.au