Patient Articles & Videos
By 3 years of age, your child will have all 20 primary (baby) teeth. The primary teeth are important for many reasons and need to be taken care of until the adult teeth replace them. From about 6-12 years of age your child will lose all the baby teeth as the permanent teeth emerge.

Read more

»

Toothbrushing technique, Use floss to clean where your toothbrush can´t reach, Disclosing tablets.

Read more

»

What you should know and what you can do.

Read more

»

Learn about sensitive teeth and instant relief.

Read more

»
Student / Research Associations
Colgate Collaborations

Explore the many university research publications in collaboration with Colgate.

Colgate Module Student Handouts
Download a summary of modules in PDF. Contact your Professional Educator to book a module.

Colgate Professional Educators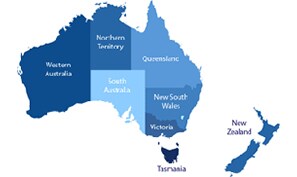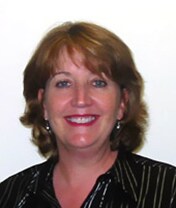 CERT. DENTAL THERAPY - Jenny Morgan
Jenny Morgan
Coordinator Professional Education Network (Australia) & New South Wales
Jenny Morgan is the Academic Affairs Manager for Colgate Palmolive Australia. She joined Colgate in 2002 and worked as the Community Oral Health Educator for four years. During this time she visited schools, childcare centres, parent groups and nursing homes.Joining the Colgate Scientific Affairs team in 2006, Jenny took up the position of Bright Smiles Fundraising Co-ordinator.
In 2007 she became the Colgate Professional Educator for NSW, being responsible for presenting the Colgate scientific modules to university students in the Dentistry and Bachelor of Oral Health schools across the state. Jenny continues to work in both roles of Professional Educator & Academic Affairs Manager.
Jenny graduated as a Dental Therapist from the Sylvania School of Dental Therapy in NSW and spent ten years working in clinical practice in both the Hunter and Sydney regions within the School Dental Service.
In 1992 she graduated as a Childbirth Educator & enjoyed teaching birth preparation classes to pregnant women & their partners for many years. During this time, Jenny was a volunteer Director on the Childbirth Education Association Board.
Jenny is a current member of the Australian Dental and Oral Health Therapists' Association as well as a life time member of the Childbirth Education Association.
American Academy
of Women Dentists
American Academy
of Women Dentists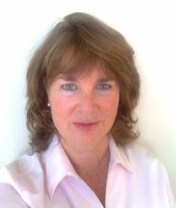 COORDINATOR PROFESSIONAL EDUCATION NETWORK - Rebecca Schipper
Rebecca Schipper
(NEW ZEALAND) & EDUCATOR NZ
Rebecca holds a Bachelor degree in Biology from Southern Oregon University, USA and is a Doctor of Dental Medicine, Oregon Health Sciences University, USA.
Rebecca practiced in Portland, Oregon as a General Dentist for 20 years; shortly after moving to New Zealand, she became a Senior Lecturer, then Co-leader of the AUT University Oral Health Programme. Since 2006 she has been Scientific Affairs Manager for Colgate NZ where she continues to share her passion for Oral Health Education via guest lectures at University of Otago, Auckland University of Technology, health professional conferences and branch meetings throughout NZ.
American Academy
of Women Dentists
American Academy
of Women Dentists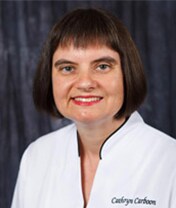 Assoc. Dip. Dent Hyg, Grad. Cert. (Health Promotion) - Cathryn Carboon
Cathryn Carboon
Victoria
Cathryn graduated as dux of the Associate Diploma of Dental Hygiene at Gilles Plains College of TAFE in Adelaide in 1989. She was honoured to receive the Oral B Foundation Award for excellence in preventive dentistry upon graduation. In 2010 Cathryn was awarded an Australian Rural and Remote Health Professional Scholarship. She completed a Graduate Certificate in Health Promotion from La Trobe University in 2011 and is currently undertaking a Masters in Health Promotion at Deakin University..
Cathryn's 24 year career in dental hygiene has covered many facets of dental hygiene care including experience in general practice, orthodontics, periodontics and special needs dentistry. Cathryn has practiced as a hygienist in Adelaide, Brisbane and Ballarat as well as Neuss (Germany) and Wellington (New Zealand). She has spent the last 15 years in private general practice in Wangaratta, North East Victoria.
In 2006 Cathryn joined Colgate's Professional Educator Network. Cathryn presents oral health education modules as part of the curriculum of Bachelor of Oral Health and Bachelor of Dental Science programs at Melbourne, La Trobe and Charles Sturt Universities.
In 2004 Hume Hygiene was founded by Cathryn, as a result of a Women's Community Leadership Grant and support from the Dental Hygienists' Association of Australia (DHAA Inc) and Colgate. In 2005 Hume Hygiene was awarded an Oral Health Promotion Funding Grant from Dental Health Services Victoria for the Dental Dreaming Indigenous oral health promotion project. In 2007 and 2011 Cathryn was awarded DHAA Inc Community Oral Health Project Grants for her work with Indigenous and rural communities. Cathryn is currently program manager of the Carevan Sun Smiles oral health promotion and school fluoride varnish project in rural Victoria.
Cathryn has been a member of the Dental Hygienists' Association of Australia since 1988; serving on executive committees in South Australia and Queensland. Currently she is the DHAA (Victorian Branch) librarian and alternate National Councilor.
Since 2007 Cathryn has been the National Network Coordinator for Oral Health with SARRAH (Services for Australian Rural and Remote Allied Health) and holds a position on SARRAH's Advisory Committee.
American Academy
of Women Dentists
American Academy
of Women Dentists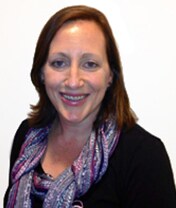 ASSOC DEG DENT HYGIENE - Michelle Wright
Michelle Wright
Western Australia
Michelle graduated from Curtin University of Technology Perth Western Australia in 1996 and worked in private practice as a general Dental Hygienist until 2005 when she started working in research full time on a large randomised controlled trial called the Smile Study looking at the possible link between pregnant women who have periodontal disease and preterm birth which was completed in 2008. Soon after Michelle worked at Princess Margaret children's hospital in the dental department and is currently working in a specialist implant practice.
During most of this time Michelle has been fortunate enough to be associated with the undergraduate dental students and Bachelor of Oral Health Therapy students in a clinical tutoring role helping teach students their valuable periodontal skills.
She has also been an examiner for the past five years on the Australian Dental Council exams conducted by the Department of Dental Hygiene and Therapy at Curtin University. Michelle is an active member of the Dental Hygiene Association of Australia and the Australian Dental and Oral Health Therapists' Association.
Michelle has worked as a professional educator for Colgate for the past three years and enjoys the balance between her clinical and educational roles and finds each an extremely valuable asset to the other.
American Academy
of Women Dentists
American Academy
of Women Dentists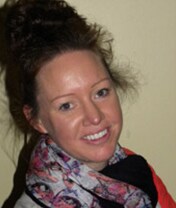 ADV. DIP ORAL HEALTH (DENTAL HYGIENE) - Jasmine Bell
Jasmine Bell
South Australia
Jasmine Bell is the Professional Educator in South Australia, for Colgate Oral Care, joining the company in 2006. Jasmine continues to work in a general dental practice as a Dental Hygienist where she has been employed for 10 years and has held a position as a lecturer and tutor for the Advanced Diploma of Dental Hygiene in South Australia for 8 years.
Jasmine started her dental career as a trainee dental assistant in country NSW in the mid 90's and worked in numerous general and specialists practice in Australia and overseas with positions raging from chairside assistant to practice manager before returning to study dental hygiene. She graduated from Dental Hygiene in South Australia in 2003 and now has over 17 years experience in the dental industry.
Her combination of roles as a practicing clinician and an undergraduate educator supports her role as an educator with Colgate Oral Care. Her current memberships include "The Dental Hygiene Association of Australia" of which she was previously President, and the "Seattle Study Club", being a global group. She also holds a certificate in 'training and assessment' and is undertaking further studies to advance to a diploma level.
American Academy
of Women Dentists
American Academy
of Women Dentists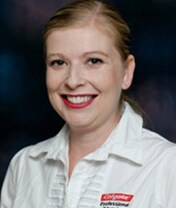 QUEENSLAND - Felicity Dougherty
Felicity Dougherty
QUEENSLAND
felicitydoughertycolgate@gmail.com
Felicity began her career in the dental industry graduating from the inaugural University of Queensland Oral Health Degree in 2000 with a passion for preventative oral care. After working as an Oral Health Therapist in rural Queensland, Felicity moved into private sector dentistry gaining experience in general, orthodontic and periodontic practice. Her passion for preventative oral care led Felicity to involvement with the DHAAQ as well as positions at Griffith University and the University of Queensland. Felicity has been involved with Colgate since 2005, joining the PEN in 2006. She enjoys training, mentoring and educating emerging dental professionals in the four university dental schools in Queensland. Felicity's passion for oral care prevention is alive and well and she endeavours to infect dental and oral health students with her enthusiasm, assisting to prepare them for their professional careers.
American Academy
of Women Dentists
American Academy
of Women Dentists